All That Matters is getting your content to the reader.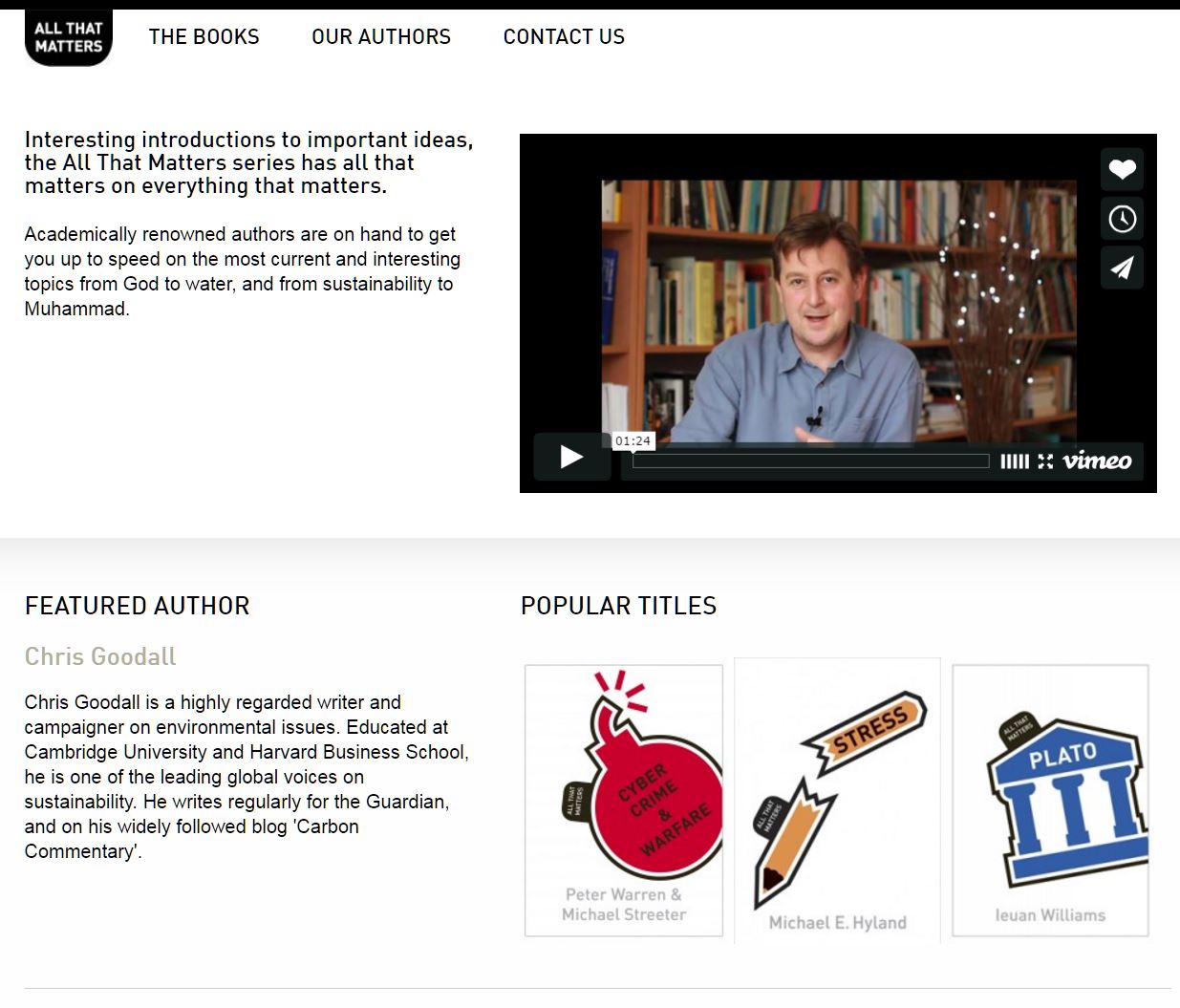 "Interesting introductions to important ideas, the All That Matters series has all that matters on everything that matters." and to help them to this end, Bairwell designed a clean easy to read website (complete with videos) for Hodder & Stoughton Education Limited to help promote their range of books.
This WordPress driven website allowed Hodder to quickly and simply edit and update the site as necessary.
Does it matter to you that you have a great website?