A new startup needed stationery design, website design and WordPress build – who did they turn to? Us of course!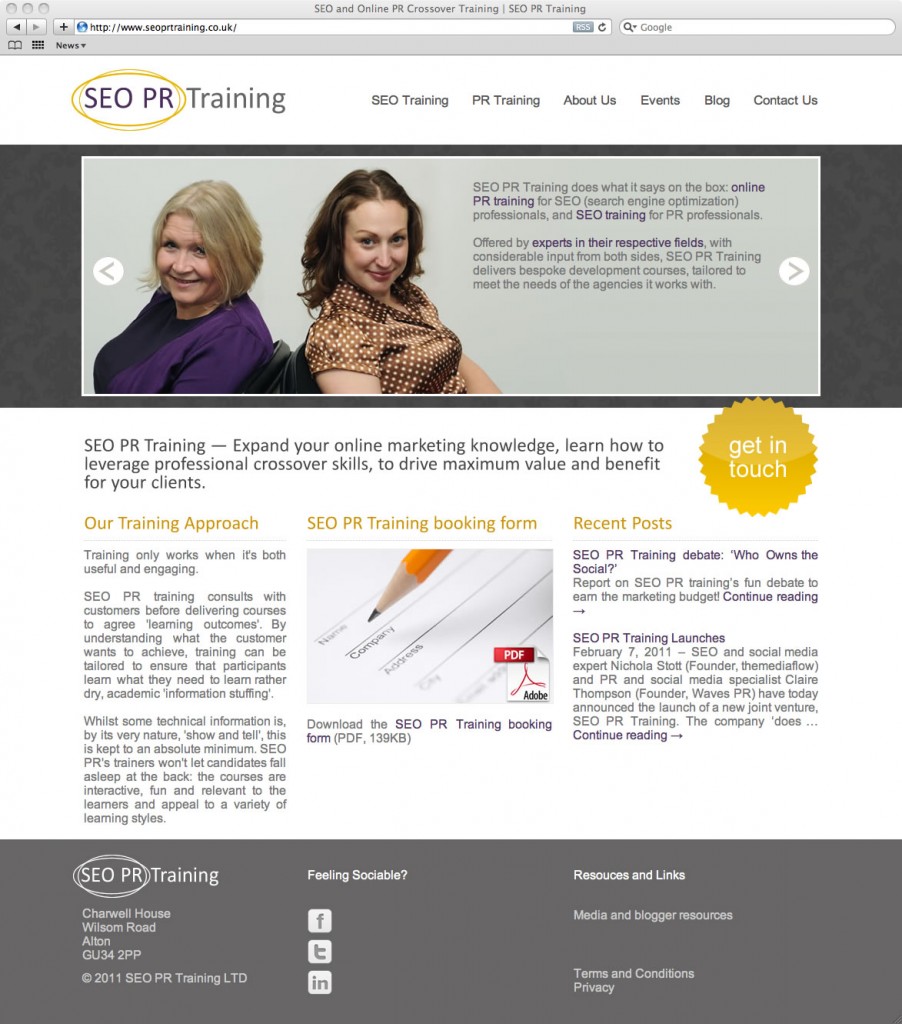 A lovely full-service project for SEO PR Training involving the development of the logo; stationery design and print; design and development of the WordPress-powered website
It's always a real treat to be involved in a new brand from its inception, and never more so than in the case of SEO PR Training.
Working with founders Nichola Stott and Claire Thompson to develop the brand identity, website and print materials for the new company was a joy.
We also arranged hosting of their website and email provision from Google Apps.
Technologies
Web Design
Print and Logo design
WordPress
Want a fast Search Engine Optimised (SEO) website?